">
"
 border="0" alt="" />
FROZEN BODY: SKIN TROUBLE ONE-SIDED C-24(I JUST LIVE HERE)
More scummy rattling pulses from Mike Zorman, who runs Vile Bile Tapes out of Portland, Oregon. I guess I'm a bit biased about this, seeing how the dude is my friend and I've released his work. But damn, there is some good stuff going on here. Weird shifts going on between low-end throbbing and high-end scree throughout this very precise piece. Somehow this reminds me of some aspects of Aaron Dilloway's tapes, but that is not to say that its a rip-off by any means. The whole piece has this organic feel to it, and the way the tones work in layers, building upon one another is very satisfying.
">
rder="0" alt="" />
BDRMPPL: S/T CDEP (STILL SOFT RECORDINGS)
strictly clubb jammmz from ex-Transistor Radio dude getting down with the progressive house Euro-fall out. Very nice soft rhythms on track 2 that have me feeling mellow. When Nick handed this to me, i was dazzled by the neon strobes flashing BDRMPPL on the cover and Carl Sagan chillin' with some cosmonauts and a space ape on the back. This makes me think that there is cosmic white-boy dub going on here with a nice light psychedelic feel. The 2 members made this record by collaboration over the internet, which isn't really apparent since the sound is very unified around some nice casio flourishes and sick 80's sounding high hat action. This record screams, "Take ecstasy with me!" and though I don't do that stuff, i might have to reconsider if BDRMPPL come to town. Definitely worth tracking down if you dig the blissed-out stuff.
stillsoftrecs.com/BDRMPPL.htm
" b
BUDWEISER SPRITE: MOUTHBREATHER C-30(IATROGENESIS)
low slurping tones criss-crossing your nerve impulses tinged with static plenty of distortion abuse on this one, but filtered through hovering fluttering strainers. gross-out edits with incredibly hypnotic tape delay sections. a true brain-fucker. with the way he builds monotonouse layers and then pulls then plug on the whole thing.... one of my favorite discoveries of 2007. New tape out now on Deathbomb Arc as well. All sounds courtesy of Dan Rizer of Shitty Vibe Smasher/Moisturizer/Together Tapes.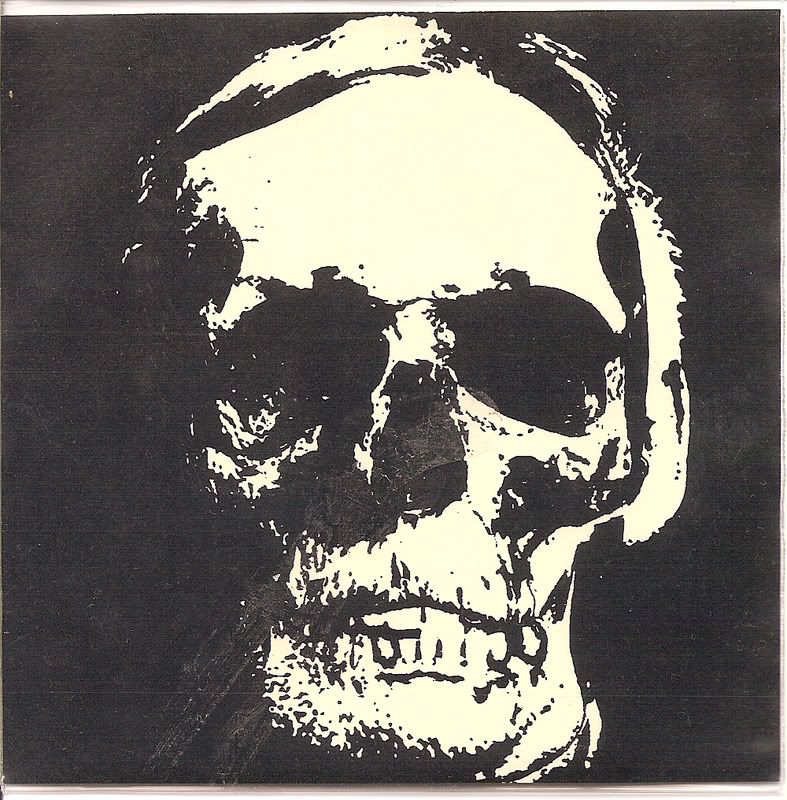 DAMNO TE: SERIAL KILLER SERIES CDR (SNAPPED IN HALF)
dynamic harsh noise utilizing pedals with rapid movement, although somtimes the movement gets a little bogged down in the one-two rhythm that pedal noise can have for me sometimes. although there are no vocals on any of the tracks, the sound is very reminiscent of early industrial/PE like SPK but more monotonously mind-numbing brain-suck of feedback bounce. i guess the theme of this is serial killers. i could care less about that honestly, as that theme only works for me most of the time when there are more extensive lyrics or art that suck me in. This CDR was preciously released as three 3-inch cdrs in 2005. i could care less about that honestly. "32 For Bela Kiss" has breakbeat-y drumbeat stuff going on that i could do without, sounds kind of cheeseball 'tuff' like goth-rave, if ya ask me. that is not to say that all of this album is not worth your time listening, its just that volume-saturated white static played through five distortion pedals won't get you far with me, especially if there's any "wall-riding" going on at all. The last track is pretty much redeems the previous six, with its heavy synth tones and scree tone clusters making constant shifts. i probably woud've liked this whole album if the drum machine patters were erased. five of ten.
www.snappedinhalf.blogspot.com