">
POLLY SHANG KUAN BAND: HOWL CDR (SELF-RELEASED)
One of my favorite groups of weirdoes deploying warped banshee vocals and lurching tape atmospheres that have a real organic sense of ominous, bent terror behind them. PSKB has existed for the better part of a decade now, with a shifting line-up of various participants getting dirty with principal member Karen Constance of Smack Music 7 and Blood Stereo. The line-up has solidified lately around Constance and 2 members of deceased bone-shakers Leopard Leg, which has seen the group up recording and live shows in the past couple of years. And we get to reap the wonderful results, like this offering of chain gang moaning that stays true to the distinct way that these three ladies meld their sound cauldrons. The second track is kind of a surprise for me, sounding way close to Spacemen 3 jamming keys with various members of Vibracathedral Orchestra. Deep transcendent drone drift that will hypnotize your ears. Full-color cover artwork by Karen Constance is a definite treat as well.
  http://www.myspace.com/thepollyshangkuanband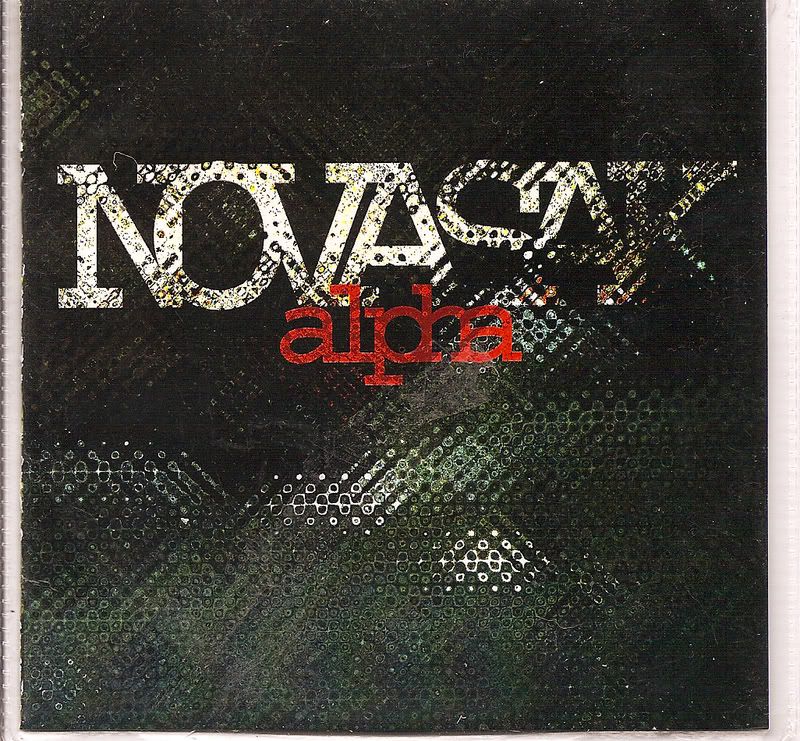 NOVA-SAK: ALPHA CD (TRIPLE BATH)
This newest full-length from Denver noise veteran Nova-Sak brings a change in direction from the last few split cdrs that i received from Todd. Crud heave of mud synths scraping ugly buzzing overtones throughout the first track, more slower modular movement. Although some elements are too digital for my particular taste, it comes across as a forceful, metamorphic statement. Cold, industrial drone in bleak forms. Squeaks and ticks punctuating long, undulating plasma waves of dead signal, long downer jouneys on the way to oblivion. Part 2 is my favorite track, a slow-moving jammer of intense proportions kind of reminding me of one of the slowest-mudslides I've heard in a while. Three long tracks of signal decay from a Colorado mainstay that is finally getting his due with an appearance on this year's Deathbomb Arc Tape Series, which you can subscribe to here:
http://deathbombarc.com/releases/dba085.htm
Swamp of Pus:http://www.swampofpus.com
TABLES AND CHAIRS: THE NORTH AND SOUTH PULL CDR (FIR TRADERS UNION)
Ambient drippings from my hometown of Fort Collins, Colorado. Tables and Chairs play minimal, spaced electronic music, drenching every note in echo and reverb, this is good sounds for drinking tea in the sunlight and other such life-affirming activities.
Those into the pixellated soundscapes of Fennesz or newer Growing will enjoy this one. All of these are slow-movers, so this works well as background sound for me more than something I could listen to repeatedly. Not bad though, for the currently very saturated 'genre' of electro-acoustic minimalism. They played at an art show here recently, accompanied by manipulated footage of outer space voyages, which relates very well to how this album sounds: patient and meditative. www.myspace.com/firtradersunion