">
order="0" alt="" />
LESLIE KEFFER/KIM GORDON/THURSTON MOORE CASS (ECSTATIC PEACE)
This cassette is 2 live recordings of noise maven Leslie improvising with Kim in Massachusetts, and Thurston in her native Ohio. Though all three of these folks are seasoned improvisors that have covered a lot of field, this cassette disappointed me for several reasons: first, the recording quality is so bad that you can't pick out very much out of the excessive low-end, and two, there's not a whole lot going on that would necessitate other people wanting to hear this other than the fact that its got big names going for it. Although this cassette sports a lovely, painting by Kim of Leslie, you're much better off avoiding this one.
">
" border="0" alt="" />
OUBLIETTE: MORE TAPE FUCKERIES CASS(TUSCO EMBASSY)
My personal introduction to Seth Oubliette came in the form of the Tape Fuckeries cassette released on Hanson several years ago. This is the official sequel to that wonderful hand-spliced release. More tape hiss, edits that jump out of uncomfortable silences, and other classic tape manipulation methods of inching, speed-up/slow-down, etc... This cassette doesn't have as much variation in textures or spacing as its predecessor, but for any fan of lo-fi tape gunk, its a welcome treat amidst thousands of serious dudes being as 'harsh' as they can. Oubliette is ridiculously prolific, and has done collaborations with virtually everyone, and uses a minimum of effects, which sets apart him from many others in the "junk-noise" category. This comes in a cruddy 2-color silkscreen case from some Ohio folks.
www.myspace.com/Oubliette
MARRIED IN BERDICHEV! S/T CASS(SELF-RELEASED)
Nice marriage(pun intended) of looped vocals and varied feedback pulses going on over the course of 30 minutes, which is divided up into loose song structures. This tape marks a transition from straight forward song-structures of past releases into more haunted atmospheres that warm vocal choruses weave thick spells. No point here in trying to make comparisons to other female noisicians like Can't or Eva Inca Ore who employ spacious textures and wispy vocal patterns. Some of the songs have a nice upbeat nursery rhyme feel to them which contrasts well with the more ominous pieces. The only minor fault I can find with this is that some of the feedback textures don't always match well with the stretched-out vocal explorations on the second side. However, most of the time it is successful and translates for a blissful escape from reality into inner fantasy worlds. Listening to this evokes meditative dream-states and introspective joy. This lady has stepped up her game a couple of notches with this release, and is finally getting some support with an appearance on this year's Deathbomb Arc Tape Series and upcoming vinyl on Gilgongo. Nice to see more Colorado locals getting in the 'limelight' that exists within the underground...
www.myspace.com/marriedinberdichev
stillsoftrecs.com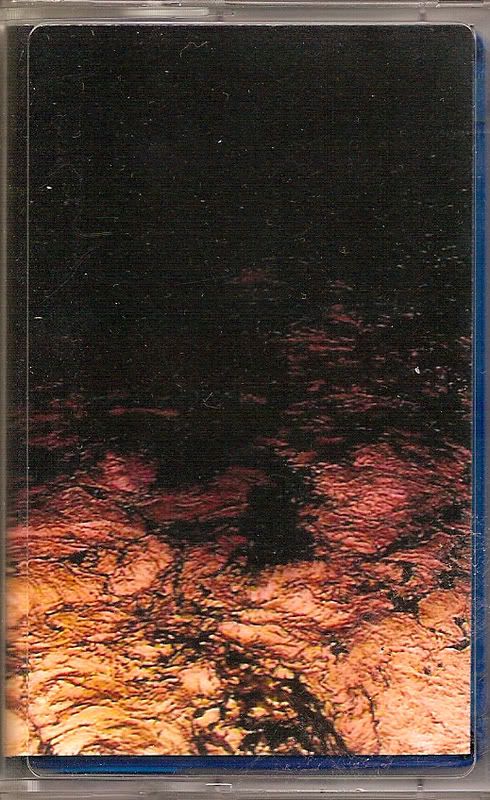 ">" border="0" alt="" />
MYSTIFIED: KRELL MUSE C-52(ABANDON SHIP RECORDS)
This project has been another one of those names that I've seen all over the Troniks board. His sounds, however, are a far cry from the 'harsh walls' craze so in vogue at the moment, bringing to mind the dark interior vapors of Nocturnal Emissions or early Coil . Deep dish drone served up with small bits of field recordings peppering the surface and adding subtle, barely-noticeable textures of slow-moving fear and disease. Much of Mystified's output could be termed as being minimal, repetitive, and hypnotic if experienced with headphones at the top of a hill, watching the sun set.
The Krell were natives of the planet Altair IV in the classic science fiction film Forbidden Planet. There's your reference point. Go snap some of this stuff up if you want dark sci-fi soundtracks.